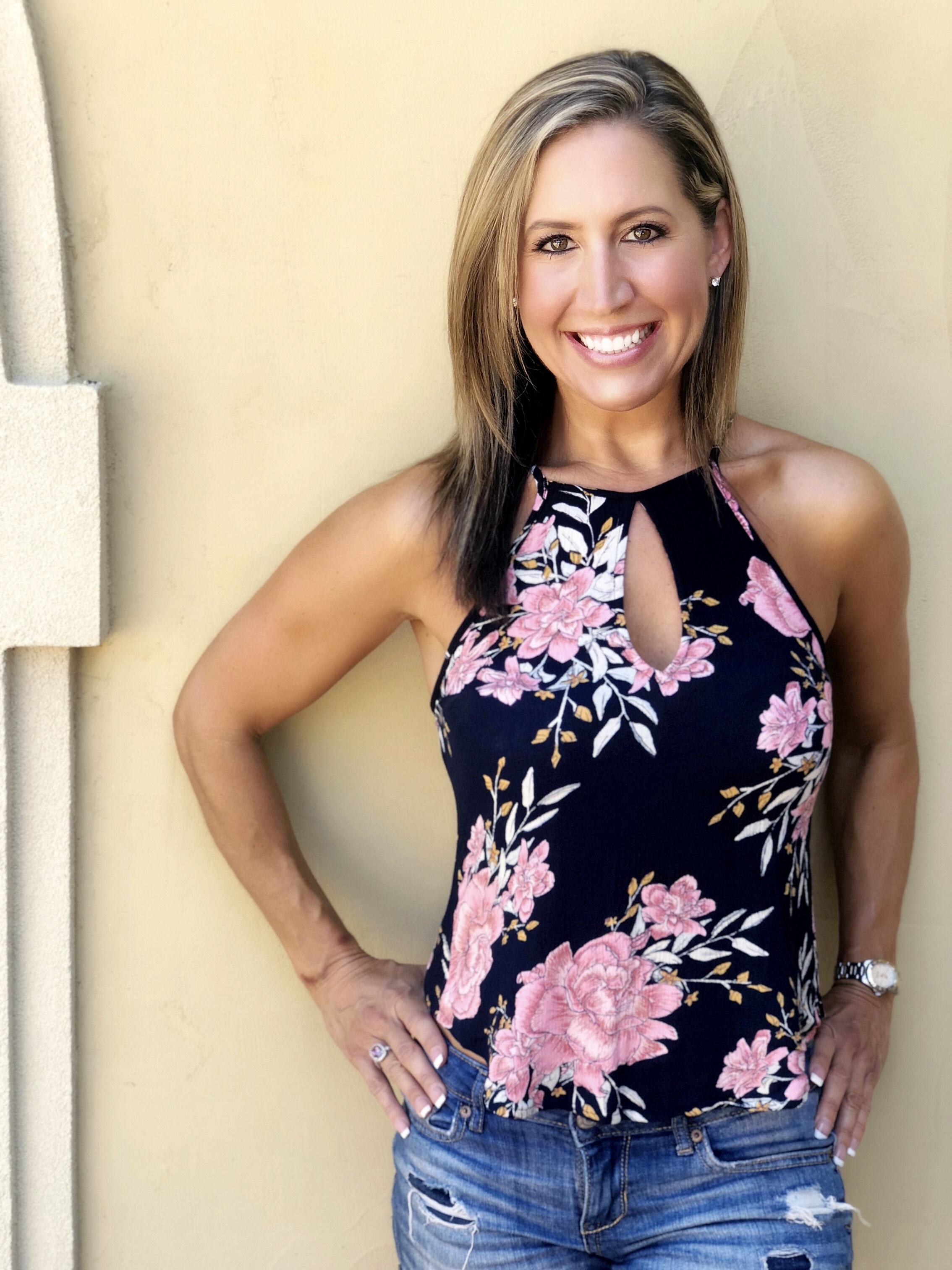 For many years, I lived in chronic pain.  It wasn't just the pain but also the emotional and psychological toll.  Every time I went to see the doctor, I was given pain medicine, injections or answers that left me nowhere.  I wanted relief and a normal way to live.  I wanted to feel good when my feet hit the floor in the morning.
I just wanted to feel better and thrive.  I wanted to feel normal but didn't know where to start.  I was in pain, tired and exhausted.  I knew there had to be other options.  I had no idea what they were, but I was determined to not give up.
My frustrations grew, but I started listening to my GUT.  I knew something was wrong, and I decided to take action at a greater force than ever before.  Who knew that some answers were sitting so close in front of me?
Throughout my healing process, I met some incredible physical therapists and health specialists.  I was thrilled to meet several professionals that had an understanding of nourishment from real foods  and holistic healing.  I soon found out that I had gut problems from foods and medications.  I was shocked to learn how much inflammation and toxins were consuming my body.  I discovered other concerns that I knew had to be corrected immediately before they destroyed me.  At the same time, I was so happy and relieved that I was finally finding answers.  It wasn't going to be an easy path, but I was damn ready to get my ass working towards better health and happiness!
I started to research more about my symptoms, responses to certain foods, changes from removing medications and ways to incorporate more natural healing and personal care.  When you listen to your body, it's pretty amazing what you will learn.  What I didn't see was that I was also broken inside.  I was so consumed with pain and frustration that I neglected so many other aspects of my life.  I didn't even know who I was anymore.  I wanted to find me… the REAL me!!!! I felt like i had lost my identity.  
Around this same time, I decided to take a huge step and enroll at the Institute for Integrative Nutrition. The timing couldn't have been more perfect!  The year that I was in school was my path towards recovery and healing.  It was life changing and taught me so much!
I have such a huge passion for health, wellness and helping others, but I had NO idea how much it would impact my own life!  An impact that continues to amaze, drive and empower me every day!
It's now my mission to help other women create a gorgeous, healthy, happy and thriving life!  There are so many women who feel the pain, sadness, lack of energy, frustrations and depression that I felt for so long.  I get it…. I was that girl! 
I decided to get over myself and go after what I knew I deserved and wanted so bad.  I had too much potential and goodness to share with others.
I believe in getting back to the basics.  I love showing others how to nourish their body from the foods that make us feel amazing!  At the same time, there is so much more to wellness than just clean eating and being physically active.  Holistic Health, Integrative Nutrition and Well-Being incorporates healthy relationships, a career that you love, spirituality and peace, removing toxins from your life and a healthy financial situation.  I help educate women on the importance of these areas, how simple and small changes can produce great results and how YOU can live that ridiculously awesome, kick ass, sexy life!  A life that we as women, all deserve!
AS A CERTIFIED HOLISTIC HEALTH COACH, I HELP EDUCATE AND EMPOWER WOMEN WHO ARE STRUGGLING WITH HEALTH CONCERNS, LACK OF ENERGY, STRESS, weight management AND PHYSICAL PAIN. THROUGH HOLISTIC METHODS, WE WILL WORK TO CREATE A more BALANCED, FULFILLING AND HEALTHY LIFESTYLE.  ONE THAT YOU DESERVE TO OWN AND LIVE! 
My transition wasn't quick or easy, but it's totally been worth it!  It started with taking action and owning what I know I deserve.  We can either spend our life living by default or design.  I am so glad I made the choice to never settle, go after what my GUT told me to and fight for something amazing!  Because of my personal story, I now help so many women go after and create a REALLY AMAZING LIFE!