Living in a healthy and thriving body requires that we treat it with healthy thoughts, foods, actions and habits.
Igniting, elevating and sustaining our health comes through observing healthy daily sustainable practices, much of which are guided by our bodies intuitive intelligence and inner compass. However, the traditional standard of living has confused the majority of people, and thus, we are separate from that intuitive wisdom that we all have within.
It's time to get back to the ROOT of what's keeping us from living an abundant life, RESET and RISE to live our abundant lives of which are in alignment with who we are meant to be.
Do you feel like you've been living a thriving abundant lifestyle or are you surviving with a list of symptoms?  Have you been stuck in a rut of desiring to shift old habits that no longer align with you?  Are you feeling sick and tired of being sick and tired?
Wherever you are, you're not alone!  I've been in all of the above and more and that's what led me to holistic living, seasonal detox and an integrative approach to prevention, healing and abundant living.
The "Root to Rise Reset" is the program to help you:
-Heal Your Gut
-Detox Harmful Toxins
-Diminish Sugar Cravings
-Regain Emotional Balance
-Boost Your Immune System
-Reset and Reboot Eating Habits
-Improve Your Mood and Mindset
-Transform Your Health at a Cellular Level
It's time to take the empowered approach to RESET and RECLAIM your health to RISE in the New Year!
Imagine being able to do a reset program without the overwhelm and frustration all while being supported by a coach within a private community.
As a holistic health and integrative life coach, my mission is to help guide you to see the greatest health transformation possible in the ways that are most meaningful, simplified and sustainable to you.
Blending my background in holistic health, nutrition, sociology and fitness, I help facilitate clients through holistic cleanses (on and off the plate) and mindfulness-based coaching strategies.
Why Now?
The New Year often brings reflection and goal setting for resolutions.  I prefer to ditch the diet and resolutions mindset.  "Crowding Out" and leaning into setting intentions for a integrative approach to health, happiness and overall wellbeing.  
During the three weeks of the program, you'll eliminate certain foods that can contribute to poor gut health, inflammation, digestive issues, lack of energy and mood. At the same time, you'll be incorporating plenty of nutritious, gut-healing whole foods and supplements (suggestions not required) to help support detoxification and gut repair.
By the end of the three weeks, you may notice improved digestion, more energy, better skin, improved sleep and an overall sense of well-being!
If you're noticing any of the following signs, it might be time for a RESET:
– Unexplained weight gain or bloating
– Poor sleep quality
– Low energy levels
– Brain fog or difficulty concentrating
– Digestive issues like constipation or diarrhea
-Sick and tired of being sick and tired
-Inflammation
Removing all those toxins from your system takes time, but it can give you back your health, improve your skin tone, increase your immunity, and help you lose weight in a natural and holistic way.
So much of health and wellness isn't focused on what's happening inside your body but only on what you can see.
What if you focused on the internal gut & brain health instead?
Dealing with the root cause of your health problems, your gut –  and toxins in your system start at the core and work their way into a total body transformation.  Shifting from DIS-EASE to OPTIMAL WELLNESS, HEALING AND PREVENTION!
note: january group closed!
How it works:
Are you ready to start living your most abundant life….from the inside out?
That means getting rid of all the foods (and other sources) that are toxic to the body and mind.  Things that are not nourishing and can cause weight gain, chronic health problems, negative emotions and a weakened immune system.  Then we gradually re-introduce foods to determine how your body reacts to them and determine which foods do and don't nourish your own beautiful bio-individual self.  Remember, everyone is different!
Once you have determined how your body processes specific foods and you learn what you can and can't tolerate, you will have a greater and understanding of your unique needs!
By the end, you will feel energized, healthier and vibrant.  Plus you will feel empowered and in control of your health AND LIFE!  While experiencing this discovery, we are also going to make some simple, strategic and sustainable mindset and lifestyle shifts.  Focusing on other parts of the integrative life and wellness wheel.   More than food and exercise (though important) play a part in our overall health and wellbeing.
Here's What You Get:
The Reset Guide: This guide includes wonderful information on cleansing your body, mind, and spirit. This isn't just about food, this will guide you to whole-body wellness!  An incredibly nourished body!  You will learn how to detox from stress and letting go of toxic habits in addition to unhealthy foods!
The Reset Recipe (Omnivore or Vegetarian) Book: I am so excited to share with you recipes that are not only nutritious and fulfilling, but DELICIOUS too! After all, what good is healthy food if you don't want to eat it?  You can use this guide long after the program whenever you want a tasty, nutritious meal!  Keep in mind, this is a Whole Foods program.  Yes, you will be eating foods!
Suggested Meals and Shopping Guide: Take the stress out of shopping with this handy guide that has ingredients listed and ready for you to hit the grocery store feeling confident and in control. The meal guide features great ideas for breakfast, lunch, dinner, and even snacks, so you can enjoy great food all day without having to worry if it's part of the detox plan!
Root to Rise Reset Diary: Track what you've eaten, how you feel and any reactions your body has had to the food you eat. You'll get a better understanding of what triggers your habits and gain a better understanding of your relationship with food and how it effects your own beautiful body.
Facebook Group Access and Support: Join others who are going through their own individual journey too. It's FUN, supportive, encouraging and a must-do for success and accountability.
BONUS: Bonus Training- Root Deep Reasons You May Be Feeling "Stuck!"
NOTE: The Facebook community will open and materials will be delivered before we begin.
note: january group closed!
~Testimonials~
I have tried SO many detoxes and rest programs in the past, and I couldn't stick with them.  I felt hungry and shaky after just a few days.  During this reset, I wasn't hungry at all and I felt healthy and strong.  It was awesome! -Tara K
I loved that I got to eat real food that tasted great!  Plus the recipes and shopping guide made it SUPER EASY to follow – a BIG plus between work and family!   I needed a reset that didn't take up all of my time! -Angela G
After I followed this program, I felt incredible!  My tummy felt great and looked slim, I had energy and I even lost 7 pounds!  The best part was for the first time in YEARS, I didn't get the flu or even a cold all winter long!  -Jenn K
Not sure if this program is right for you?
Let's Connect!
Email: kim@kimwilson.me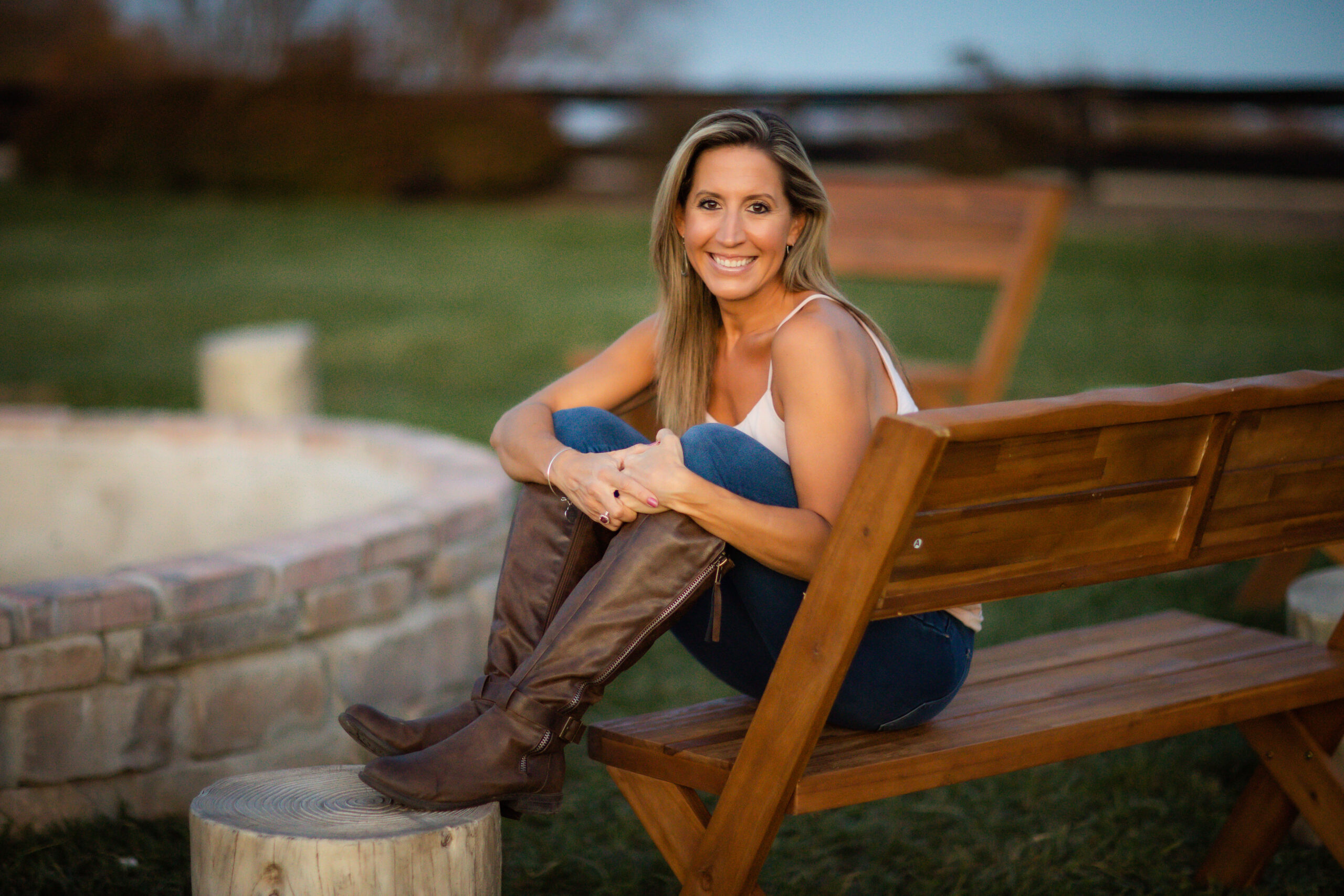 Program Overview
The best holistic approach to flushing toxins, reviving your gut & brain and helping you reclaim your body in just three weeks!
Three Weeks to RESET and RISE

➔    Week One- Prep Week

 

➔    Week Two- Elimination

 

➔   Week Three- Re-Introduction