The spring season is a great time to release winter weight (and it's not just pounds). It's a time to reflect on the past (especially this past year) as we set goals and new intentions for what's ahead. It's a time when our body wants to naturally reset and support the liver. Detoxification for the body and mind! Yes, they are connected.
Ladies….
Are You Ready to Rock Your Confidence While Rising Strong After This Past Year?
Do you have a desire to Take Back YOUR Health?
Are you ready to enjoy feeling sexy in your spring sundress and get ready for the summer? Yes, those days are coming in HOT!
Are you ready to make a lifestyle change? This is NOT A DIET!
Are you ready to spend this spring feeling revitalized, vibrant and energized?
Are you ready to Drop the Covid-15 that so many are talking about? Getting a head start for bikini and sundress season.
Are you ready to drop habits that may not be serving you well?
If you answered YES to any of the above, It's time for a program that WORKS!
Ladies, we have to get to the ROOT of what holds us back to RISE to our most nourished life. there is no better time than now!
It's time to SPRING INTO YOUR SEXY WHILE RISING FROM THE ROOTS!
Reclaim Your Healthy, Beautiful Body & Refresh Your Mind, Body, and Soul
Ladies, due to the past year, I switched gears because I saw a need more than ever. Called to help others rise to their healthiest, most fulfilled and nourished life. To kick start a new, clean slate to do so.
This pandemic has shifted a return to the roots of wellness, health and overall nourishment. We are looking at health and wellness in a new light. Looking at prevention, proactivity, simplicity and shifting to rise with resilience, grit and strength.
Let me guess—your 'get up and go' has taken off and left you in the dust with zero energy, no motivation, and a body that's 100% drained. Maybe your routine has slowed some but you're experience so much universal energy and perhaps some added stress and anxiety. Of course, you're reaching for a caffeine pick-me-up to bring you back to life. You're noticing every ounce of zapped energy comes with another pound of unwanted weight.
You've got to fuel up right to reclaim your healthy, beautiful body! Looking at nutrition but also beyond the plate. I am talking mind, body, spirit and heart.
Imagine having a body you can't ignore when you pass by the mirror.
Imagine having the confidence to rock your bikini this summer.
Imagine feeling fantastic from the inside out without needing caffeine.
Ladies, it's all possible.
Your healthy, beautiful body awaits you…
I've got to tell you a secret: all the energy crashes, incessant cravings, stubborn unwanted pounds, emotional ups and downs, and digestion mayhem… can all be forgotten once you discover how your body clicks with the right food. In addition to grounding tools and techniques that support you. A safe space of community where you can learn ways to live a more nourished life.
Living, breathing, and aching to break free inside of you is a beautiful, divine woman who deserves to feel fully confident in her skin, complete with every curve, and wants to feel fully alive again, present in every single moment.
You deserve to live a life that radiates from within you, where beauty lies deep, and confidence is never lacking.
It's time to strut your confident, healthy, beautiful body!
It's time to RISE from the Roots!
Release your inner glow and ditch the soul-draining toxicity forever.
Introducing the Roots to Rise Spring Reset!
The simplified whole food, natural approach to reclaim your mind, body, and soul for good.
If you never rid your body of the toxins that block your true beauty, you'll never know how good you can look and feel.
PREP WEEK: Monday, may 10th
Investment In Your Health: $147
I'm sharing with you My Daily Health Routine To Replenish Your Body And Get Your Divine Beauty Back With My Delicious Spring Reset Approach. Adding in some NEW resources to help support you during this time.
Time to nourish your body from the INSIDE – OUT!
Time to release 5+ pounds of toxins with my wholesome, delicious, simple plan.
Time to look in the mirror and feel CONFIDENT!
Time to wake up in the morning NOT needing the strongest espresso to get your body moving.
Time to look great in those skinny jeans and put your favorite sexy black heels on for a Saturday night date.
Time to hit the REFRESH button and say good-bye to belly bloat, fatigue, and dry skin.
You can have it all when you join my
"Roots to Rise" Reset!
I have been in your shoes before. I understand how it feels to live fatigued. That laundry list of symptoms that you're living with…been there too! Then ya add on a pandemic and it's SO much more! Isn't it time you felt energetic again? I know how to hit the REFRESH button. I am sharing my simple secrets with you, beautiful. In a lot less time (without the frustration) that I experienced.
Are you ready to reset your body and RISE Strong this Spring?
You set yourself up for success when you have a systematic plan. A simple, wholesome program gives you vitality, confidence, and a daily roadmap you can follow to reboot your body.
You will have accountability! A safe space, online community and support from me while eating delicious seasonal foods that recharge your body. Note: If you feel you may need one-on-one support, let's chat and see what's a right fit for you. The contact form is above (in the menu bar).
Let's kick the belly aches to the curb. When you learn my secret tools, that 'bloat' you thought was normal will end.
Let's DITCH the unhealthy patterns you may have explored to help process through this time.
You'll have the energy and confidence to finally live an active, fulfilling SEXY life.
You'll wake up ready to tackle each day rather than trying to manage constant fatigue just to get through the day.
When you not only rid your body of toxins, but rid your mind of toxic thinking, your confidence will soar, and you'll know you're truly doing the best you can to NOURISH your WHOLE being.
Here are just a few of the TOXIC components causing TOXIC weight gain and lurking in almost every bite and sip of the Standard American Diet:
Pesticides
Growth hormones
Antibiotics
Fungicides
Preservatives
Artificial coloring agents
Rancid oils and trans fats
Fungicides
GMOs
Phthalates and plastics
Endocrine disruptors
Fluoride
and so much more…
Taking back your health is a revolutionary act of self-love and wellness
For 21 days, we will focus on YOU.
During the first week, we will begin to eliminate potential triggers.
You ditch processed foods, dairy, wheat, soy and sugars that rob you of nutrients and leave you feeling exhausted.
I've laid out my entire easy-to-follow routine for you. All you have to do is download a plan to your iPhone, iPad, or desktop, then go shopping and prep your meals. Easy enough, right?
Let's get your body reset so you can love the way you feel in your skin.
It's time to experience just how amazing you were designed to feel every day.
My program eliminates belly bloat, fatigue, toxic thinking, and jump starts your life.
There's too much confusing, conflicting information out there about what to eat. I'm ending info overload and giving you real tools that get real results. WITHOUT THE DIET!
I want to empower you with the right tools for healthy detoxification so you can improve your immune system in a safe and nourishing way.
Are you ready to ditch the toxins, refresh, and renew?
Are you ready to spring into your sexy?
Are you ready to change the way you look and feel?
Are you ready to RISE STRONG with more confidence, courage and resilience?
PREP WEEK: Monday may 10th
Investment In Your Health: $147
So…what happens when you remove the foods loaded with toxins from your diet, anyway?
You'll look and feel years' younger
You'll reach your weight loss goals and keep the weight off long term
You'll improve your relationship with food
You'll wipe the slate clean and jumpstart your body
Did you know: Your body is carrying roughly 5-10 pounds of toxicity at any given time? Headaches, bloat, and extra weight—these are all symptoms of toxicity.
The toughest part? We often eat what are branded"healthy" foods but are toxic and wreaking havoc on our system.
Luckily, there's a simple, sane, commonsense solution:
A whole foods program.
In just 21 days, you will:
Cleanse and flush toxins from your whole body
Build a stronger immune system
Dramatically improve your gut health and increase gut flora, giving you healthy, regular digestion and an additional immune boost
Shed the toxins that lead to weight gain, bloat, brain fog and belly fat
Enjoy real, delicious, nourishing foods that energize and revitalize your mind and body
Implement tools and suggestions for better self care and love (especially during this time)
Participate in a Wellness Exercise to help evaluate where you may desire change and fulfillment in several areas of your life
Set yourself up for greater success and happiness in many areas of wellness
Ladies, it's time to leave the confusion, diet books, and deprivation behind! This program will guide you, gradually, through eliminating the foods that may be ruining your health and happiness.
Did You Know: Inflammation = Exhaustion
Something SO many are dealing with right now!!!
"Toxins from food and the environment can make you gain weight. Toxins may come in the form of medication, bacteria, industrial chemicals, and heavy metals such as mercury. These pollutants can damage or block the signals that control your appetite. You can detoxify your body with the right balance of protein, fats, fiber, vitamins, minerals, and phytonutrients found in plant foods."
-Dr. Mark Hyman
I don't believe in fad diets or the "one-size-fits-all diet" whatsoever.
I believe in RESETTING THE BODY and clean eating because it nourishes your body inside and out.
Here's what's included:
Spring RESET Guide: A step-by-step manual that's chock-full of everything you need to know to RESET in a safe and natural way, plus countless physical and emotional support tools that will beautify your body from the inside out.
Recipe Guide: Packed with tons of scrumptious recipes that will improve digestion, decrease inflammation, and keep you feeling satisfied.
14-Day Guide with Suggested Meals: This will help you stay on track and take the guesswork out of meals during your detox.
14-Day At-a-Glance: A daily protocol for your entire reset, with easy-to-follow recipes that make this one of the easiest journeys EVER.
Shopping Lists: Let me make trips to the supermarket easier than ever, which makes preparing and cooking for your detox a breeze.
Food Diary: This amazing and beautiful tool will help you keep track of how you're feeling physically, mentally, and emotionally throughout the program.
Online Support: I'm virtually here to help with accountability and support. Additional one-on-one support is an option as well. You're not going to be on this amazing journey alone. Join an online community of like minded women who are experiencing this with you too. It will be a fun, interactive community of others who will be experiencing this program with you. I will be in there too to share content, tips, answer questions and cheer you on.
BONUS: I will be sharing freebies (like self care and grounding techniques to navigate this time with more ease and less stress) along the way to help support you through this program. It will all be inside of our Facebook community. We can't wait for you to join!
Hear what other ladies are saying….
"I lost 5 pounds in just one week and I couldn't be happier! I needed to lose the weight before my best friend's wedding and your program was the perfect match!" – Angela T.
"OMG, I'm super pumped! I stepped on the scale and I'm three pounds down! I lost even more inches because my too tight jeans finally fit again! The recipes were so easy to make too! I'm going to do this every season! You're amazing!!" – Jessica C.
"My belly bloat is gone! I've been living on Tums for so long, but I finally realized I had a grain sensitivity that was the culprit. Now I know what to feed my body, so I don't have to live on Tums anymore to hide my embarrassing belly bloat!" – Kristin G.
"Kim, Thank You! You've found your calling! I didn't have to stress about meal prepping because even my grocery list was made for me! It was so incredibly easy that I want to repeat it! I'm down 7 pounds, and I have so much energy!Thanks so much!" -Rachel S.
"I can't believe it!! I have so much energy, and I finally ditched my morning coffee!! I'm in disbelief because I've tried so many diets that failed, but this plan actually worked! Thank you for helping me end my lifelong caffeine addiction." – Mary T.
"The recipes are so yummy! My whole family did the program with me. I added extra protein, and the kids just loved it!! It's such a good feeling to know that we are all getting healthier together. Thank you!" -Laura M.
ARE YOU READY TO SPRING INTO YOUR SEXY TOO?
Are you ready to RISE STRONG???
PREP WEEK: Monday may 10th
Investment In Your Health: $147
FREQUENT QUESTIONS:
Q: I am trying to avoid the grocery often. Can I still do the program during this time?
Yes, you can do this program if we are still in quarantine. The items for the reset program can be purchased in the store and online through stores like Amazon. I will be in the group supporting you before and during this process and adjusting things around change.
Q: Will I be hungry all the time?
Not at all! There are tons of recipes for breakfast, lunch and dinner. If desired, there is room for snacks in between. Every meal is delicious and created by a fabulous chef to nourish your body from the inside out. This program is not about starvation or deprivation, counting calories or obsessing over carbs. You will feel satisfied with every bite. If you do get hungry, there are extra snack recipes included!
Q: Is removing all sugar from my plan dangerous?
Sugar, in its refined form, is not a nutritional requirement and essentially robs the body of nutrients and plays a significant role in inflammation and weight gain. There are no known dangers caused by abstaining from sugar (humans lived sugar-free for thousands of years!).
Q: Will I get bored eating sugar-free foods?
No way! It's about retraining your taste buds and your metabolism to stop craving sugar with nutritious foods. Sugar cravings are a signal your body craves nutrition. And remember this—sugar is as addictive as a drug! In fact, it is qualified as a drug. While there are some naturally sweet juices and smoothies for you to choose from, you will also be eating delicious (and satisfying!) salads, soups, and even desserts. They will eliminate toxins from your body in a safe and natural way and curb your sugar cravings through genuine real food nutrition.
Q: Do I have to take any additional supplements or pills?
Supplements are not required, but they will help support your wellness journey. I can help you with recommendations or share some of my favorite products.
Q: Can I do this program if I'm pregnant or nursing?
If you are nursing, I suggest that you add at least 4-6 ounces of protein at lunch and dinner, boost your morning smoothie with a scoop of hemp or pea protein, and eat snacks between meals. Make sure you are consuming extra fat and drinking enough liquids. This program is not harmful to pregnant or nursing women, but again, please consult with your doctor before starting this program if you have any health concerns.
Q: How will I feel during the program?
You will be amazed by how healthy and energized you feel! At the beginning of the reset, your body may go through a "cleansing phase" to re-balance itself. This is completely normal. It is important to listen to your body through this program, and I will be here to support you with that. I will guide you gradually through exactly what can be done to reduce any unwanted symptoms that may show up. This program is completely flexible because we're here to figure out what works for YOU!
Q: Can I still enjoy the holiday festivities while finishing this program?
Absolutely! I will show you what I do during the holidays and how I still sit at the Fun Table and enjoy delicious foods. You may even notice less of a desire to eat foods that you previously craved.
Q: I already eat super clean; can I still benefit from this program?
Many people who eat very clean nutrition meals can still benefit from a reset program to take their healthy habits to the next level. Introducing new foods gives our digestion time to rest and reset, which can be helpful for anyone regardless of their current eating habits.
Q: I have a medical condition; is it still safe for me to do this program?
While this program is based on eating only whole foods, it is still advised that you consult your physician before beginning this or any other health program.
Note: It is important to consult your physician before beginning any new food or exercise program. This is a clean-eating program designed to teach you the difference between foods that cause inflammation and foods that nourish you.
*These statements have not been evaluated by the Food and Drug Administration. This is not intended to diagnose, treat, cure, or prevent any disease.
Not sure if this program is right for you? Let's Chat! Contact Kim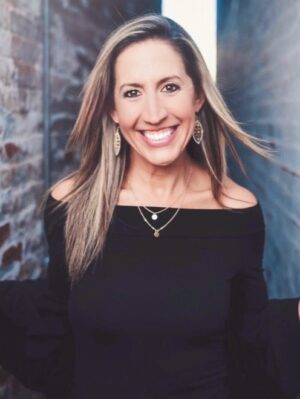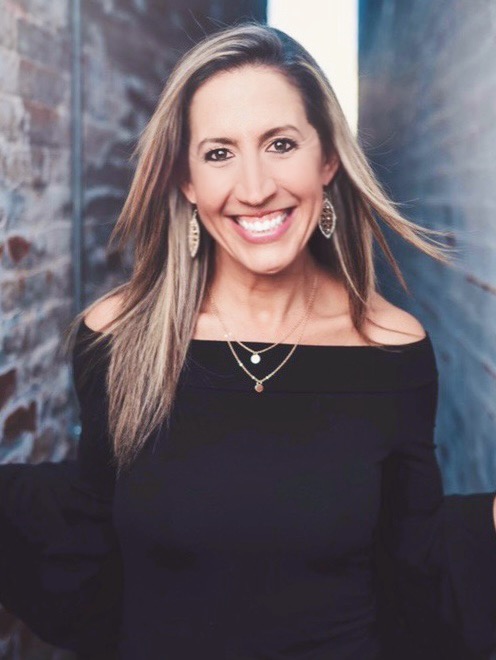 You're not alone, friends! I've lived the "Hot Mess Health Express Train!
Many of us can relate-especailly right now!
That's why I am here to help YOU!
Hi, beauties! My name is Kim, and I'm a certified holistic health and lifestyle coach. I am also a reiki practitioner. Using a holistic approach, I help women get to the ROOT cause of what's holding them back in the different areas of life. Looking at nutrition but also going beyond the plate. It's my mission and passion to help others work on their health and wellness without the hard! Ladies, we have to get to the ROOT of illness to RISE to wellness. "True roots" is that authentic beauty, health and wellbeing that we all desire and deserve to have. Yet life, society's rules, trauma, others beliefs and more redirect our root compass to the nourished life. To get back our confidence, courage, grit and a SEXY THRIVING LIFE and not just one where we are trying to survive.
I love this reset program because it helped me to shift from a "hot mess, stressed out, always feeling tired and bloated" diet chasing chic to one where I now enjoy food, focus on self care, soak up the moments and enjoy every memory in the making . All while feeling energized, joyful and less stuffed and exhausted. Now I help others do the same without the struggles and frustrations that I experienced. I want others just like you to find out what really works for their body. This is a bio-individual approach and one that will leave you feeling EMPOWERED, CONFIDENT, EDUCATED and EXCITED! Living in your purpose with energy, zest and fuel for 2021 AND BEYOND!