The holiday season is a wonderful time for making memories, enjoying tasty foods, supporting businesses and soaking up the seasonal festivities. While the holidays can be a joyful time, the stress, anxiety, indulgences and uncertainty (especially this year) may derail healthy habits.
DO YOU GAIN 5 POUNDS JUST THINKING ABOUT THAT HOLIDAY PUMPKIN PIE? HAVE YOU ALREADY STARTED STRESSING ABOUT THE CHANGES IN YOUR EVERYDAY ROUTINE? not quite sure how the holidays will look this year?
Does the stress of family gatherings and frantic gift shopping make you want to face plant in a bowl of mashed potatoes and not come out until New Year's?
We all know that the holidays can be taxing on our health. The endless parties and parade of tempting treats can leave us feeling tired, bloated and ready to break out the elastic waistband.
What if you had a simple plan to take away the worry? What if you could navigate the season without gaining weight, feeling sluggish, or totally stressing out?
GET READY TO MAKE IT HAPPEN WITH MY HEALTHY
HOLIDAY SURVIVAL GUIDE!
Limited Time: $17.99
The Healthy Holiday Survival Guide comes with everything you need to make your health (mind, body, spirit) a priority this holiday season, regardless of how many pies cross your path.
Not sure what to take, share or enjoy this holiday season? Looking for some healthy (and delicious) recipes for yourself, friends and family? Well, I've got you covered with over 30 yummy recipes for the holiday season and beyond.
WHEN YOU SIGN UP FOR THIS GUIDE, YOU GET:
– My e-guide (over 50 pages) loaded with recipes, tips for keeping your sanity (& current dress size) during the holidays
– Strategies that teach you when & how to say "no, thank you" to food
– AND how to say "yes, please" and actually enjoy your indulgence, GUILT-FREE
PLUS YOU GET MY 4-DAY POST-HOLIDAY HEALTHY RESET PLAN, WHICH INCLUDES:
– 12 delicious, easy to prepare recipes to get your body feeling great after a night (or few) of celebrating
– A 4-day suggested meal guide for breakfast, lunch & dinner to guide you through the reset with ease
THIS IS A NO WORRYING, NO WONDERING PLAN FOR NAVIGATING THE HOLIDAYS WITHOUT DEPRIVATION OR OVER-INDULGENCE
Limited Time: $17.99
You can have a healthy, happy, energetic holiday season even if you:
Work crazy hours at home or the office
Are trying to wrangle your family AND get ready for a huge family feast
Feel like you can never say no to holiday treats
Are worried that your favorite cocktail dress won't fit 3 weeks from now
Are trying to figure out how to implement a low-stress strategy
This Healthy Holiday Survival Guide will show you how!
ARE YOU READY TO ENJOY THE HOLIDAYS WITH HEALTH AND HAPPINESS?
LET'S DO IT! LET'S GET THIS PARTY STARTED!!!
You're not alone, friends! I've lived the "Hot Mess Holiday Season" and that's why I am here to help YOU!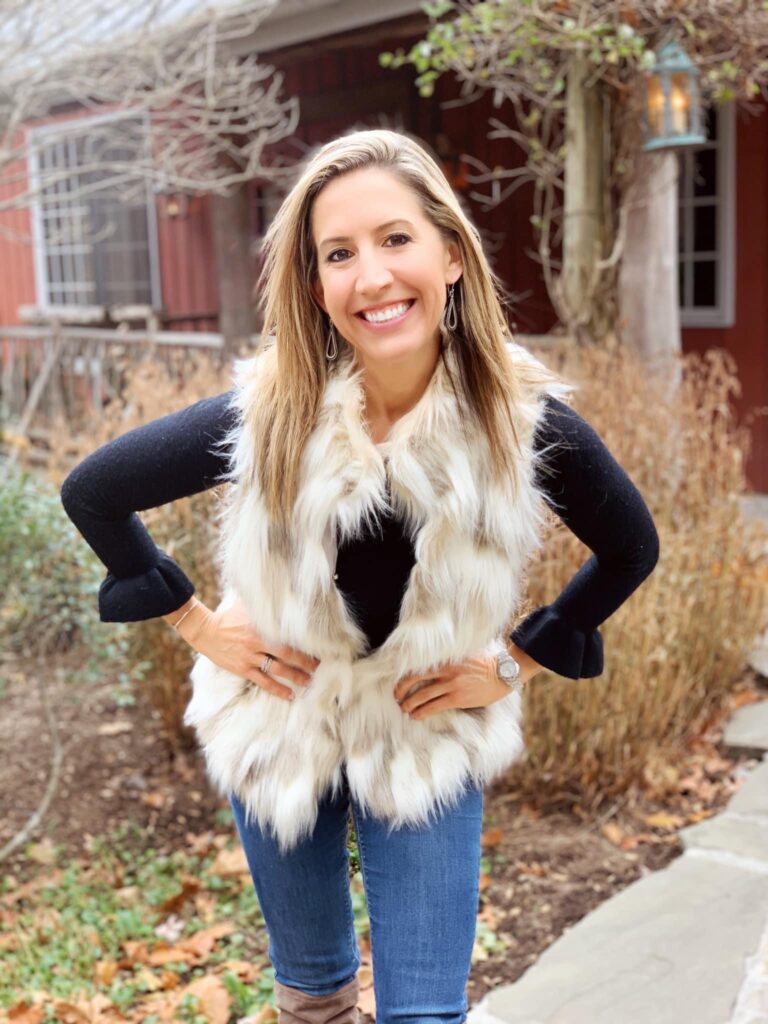 Hi, beauties! My name is Kim, and I'm a certified holistic health coach through the Institute for Integrative Nutrition. Using a holistic approach, I help women get to the root cause of what's holding them back in the different areas of life. Looking at nutrition but also going beyond the plate. It's my mission and passion to help others work on their health and wellness without the hard!
I created this holiday survival guide because it helped me to shift from a "hot mess, stressed out, always feeling tired and bloated" holiday season to one where I now enjoy food, focus on self care, soak up the moments and enjoy every memory in the making . All while feeling energized, joyful and less stuffed and exhausted. Now I help others do the same without the struggles and frustrations that I experienced. I want others just like you to find out what really works for their body.
What makes your body feel good instead of making you feel weighed down and exhausted? What boosts your immune system so you can live a healthier, more vibrant holiday season and beyond? I'm here to help you get and stay on track this holiday season and into 2021.
This resource will help you boost your immune system and stop suffering from digestive distress and a toxic load. Plus, this will help improve your health and wellness in amazing ways. Let's ditch all of the toxins that cause digestive distress, poor gut health and lowered immunity. I know you want to live a healthier, happier life, and I know that is why you are here. I'm here to help you make that change in your life this holiday season and beyond!
From my home to yours, best wishes and many blessings for a Happy and Healthy Holiday Season!